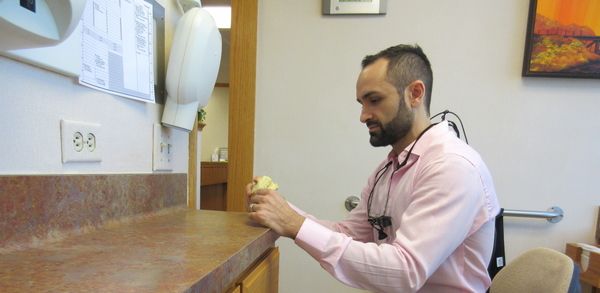 If you're unhappy with your smile it can make interacting with people unpleasant. You may be feeling self-conscious and your self confidence is at an all-time low. It can be affecting your personal and professional life—but it doesn't have to.
With Smiles By Eddie Cosmetic Dentistry services you can have that bright and beautiful smile you have always dreamed of—and that you deserve!
To schedule a consultation please call 818-883-2173 today!
Cosmetic Dentistry at Smiles By Eddie
At Smiles By Eddie we believe all of our patients deserve the benefits a great smiles provides. Dr. Edmond Ahdoot and his team are dedicated to deliver you the smile you want with individualized treatment plans complete with unmatched care. Our cosmetic dentistry services include:
While visiting our office in Woodland Hills, our experience dental team will perform a comprehensive dental exam to evaluate your gums, teeth, and bite. Afterwards you and your dentist will discuss what you'd like your future smile to look like. We can then identify any dental treatments to create that smile.
Treatable Cosmetic Dental Problems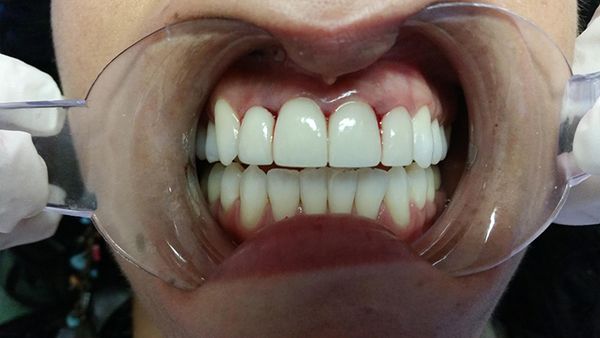 We understand that no one is born with perfect teeth. Our cosmetic dentistry services will improve your smile by fixing issues like:
Cracked Teeth
Worn Teeth
Damaged Teeth
Gaps Between Teeth
Stained & Discolored Teeth
And Many More
Here at Smiles By Eddie, we are committed to providing the best cosmetic dental services in not only Woodland Hills, but the entirety of Los Angeles County. We want you to be comfortable and relaxed in our state-of-the art environment. Please come visit our office to learn more about us and see if Dr. Ahdoot and his team can help you achieve all your dental needs.
To schedule an individualized consultation please contact us today.