Invisalign in Woodland Hills
As a certified provider of Invisalign, Dr. Edmond Ahdoot of Smiles By Eddie brings experience and proficiency in designing an invisalign system that works for you.
We know crooked teeth can be difficult to live with. Not having confidence in your smile can be a blow to your overall confidence. Whether you're meeting a new group of people or attending a business meeting, your smile tells a lot about you.
Most solutions to fixing broken teeth can be embarrassing past the age of 16. If you want to have straight, beautiful teeth, but don't want the extra attention, Smiles By Eddie offers the absolute best Invisalign in Woodland Hills.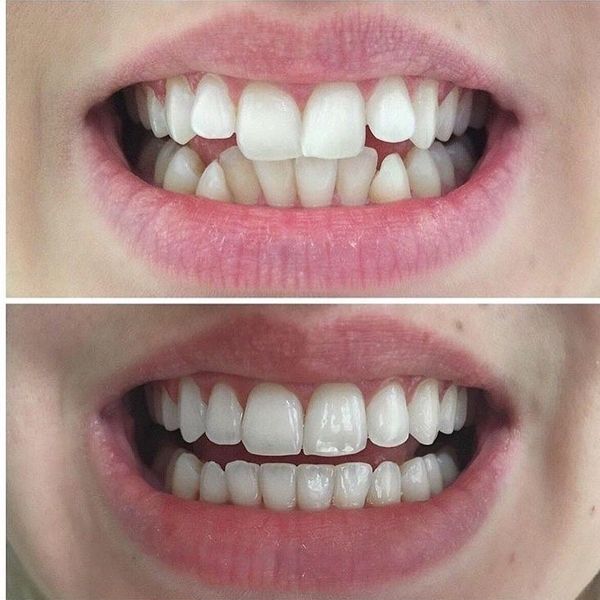 Invisalign in the perfect substitute for those noticeable metal braces when you're trying to straighten your teeth without being obvious. It's the perfect treatment for people who suffer from complex bite problems, teeth crowding, misalignment, and wide-spaced teeth. Nobody in Woodland Hills tops Smiles By Eddie's Invisalign treatment.

Whereas braces are obtuse and very noticeable, Invisalign is barely visible unless you're really looking for it. That's because each Invisalign treatment is made from a unique set of dental impressions and photos of your teeth performed by Dr. Ahdoot's world-class dental staff. Once the scans are made, Dr. Ahdoot examines them and, through a 3D computer simulation process, a series of Invisalign braces are created just for you. It's seamless and developed to gradually move your teeth into the beautiful smile you deserve!
As an added bonus, Invisalign aligners can be removed for eating—yet another advantage over metal braces. You don't have to change your lifestyle at all with Invisalign.
How Long Does Invisalign Take?
As with most dental procedures, the length of time an Invisalign treatment takes depends on the individual. Typically, the Invisalign treatment lasts anywhere from eight weeks to two years, depending on severity.
With Invisalign, you sacrifice the speed of traditional metal braces at the cost of being less noticeable. A fair trade for most, but Invisalign's repositioning is much more gradual (but the discomfort is therefore minimal!).
With the help of Dr. Ahdoot and his amazing staff, you will assuredly get the best Invisalign treatment anywhere in Los Angeles County.
If you're interested in Invisalign, or any other of the services by Smiles By Eddie, just give our office a call and schedule your consultation today. Dr. Edmond Ahddot and his team can't wait to hear from you!