Professional Veneers in Woodland Hills CA
Have you been dying for that perfect, pearly-white smile but your teeth have other plans? Let Dr. Edmond Ahdoot at Smiles By Eddie give you the smile of your dreams with the best dental veneers in Woodland Hills!
Whether it's misalignment or discoloration that's got your smile a little upside down, veneers just might be the answer for you.
To get started with Dr. Ahdoot and Smiles By Eddie, please call (818) 883-2173 or click here and we'll be sure to speak with you regarding any questions you might have about veneers for your smile.
So, what exactly are dental veneers and what do they do? How are they different from other dental procedures like dental bonding? Well, let's dive in!
Dental Veneers—referred to also as porcelain veneers—are a type of cosmetic dentistry which uses paper-thin shells custom made from tooth-like materials which are bonded to cover the surface of your teeth to improve their appearance.
Veneers can be used to change the color, size, length, and shape of your teeth, depending on your needs.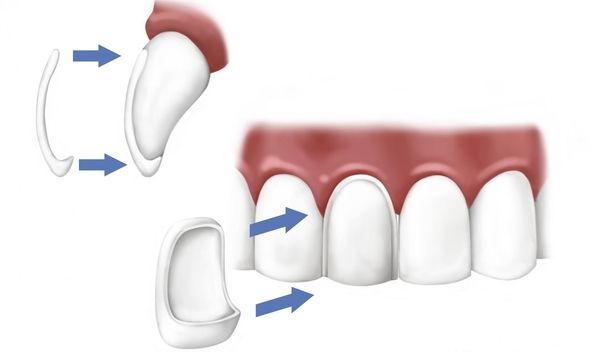 They can be made from resin composites but are most commonly made from porcelain materials since porcelain resists stains and better replicate the surface properties of teeth.
Dr. Ahdoot will help you decide which veneer material will be the best fit for you, so you don't have to worry.
What Types of Problems Do Dental Veneers Fix?
Veneers are mainly used to help patients achieve a whiter, straighter smile than they have due to:
At Smiles By Eddie, we understand that not everyone has the smile they want. If veneers are right for you, Dr. Ahdoot and his staff will sit you down and take you through the process so you know that you're receiving the best dental care in the valley—bar none.
Now, what exactly is the dental veneer process?
What Are the Advantages of Dental Veneers?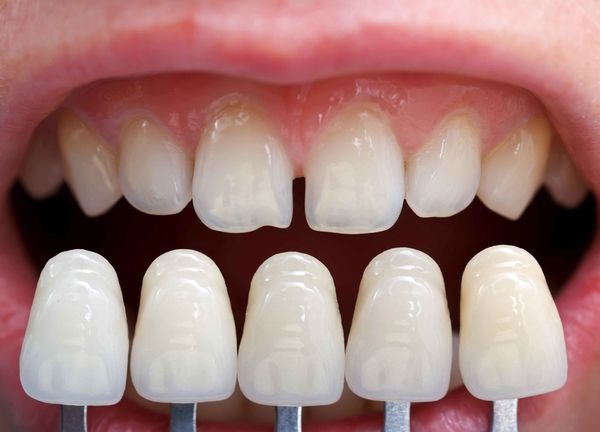 If you're on the fence about getting veneers, please take a look at some of their advantages (specifically porcelain veneers):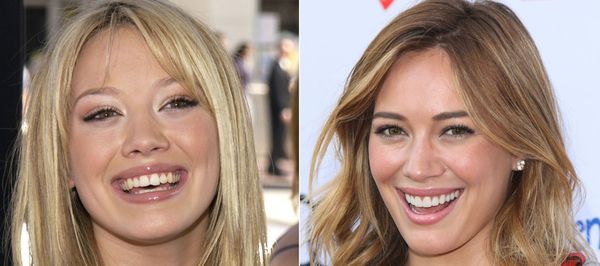 Common Questions Regarding Veneers
Dr. Ahdoot has answered some common questions about veneers and we've listed them below:
Veneers typically last around 10 years, but 7-15 years is a more acceptable range of time. Once the veneers has lost their luster, a full replacement is needed.
While veneers do not require any special kind of care, it's always good practice to follow good oral hygiene practices like brushing, flossing, and rinsing—like you normally would do. I would also recommend that you avoid or use a straw when consuming stain-causing foods and drinks, like coffee, tea, and red wines.
While both accomplish basically the same thing, veneers are usually a little more expensive, but they last longer and are far more durable. In my opinion, veneers also look a little better.
However, the benefit of dental bonding is that it can usually be done in one visit and there's a lot less prep work that needs to be done. Come in and talk and we'll be sure to make the right decision based on each and every factor of your life.
To schedule an appointment regarding dental veneers, please contact Smiles By Eddie at (818) 883-2173 or fill out a contact form here and we'll be sure to get back to you and get you on your way to a perfect smile!